JGHS Pipe Band
Piping is well established within James Gillespie's High School and has been running successfully for many years. Despite offering alternative methods of tuition during school closure due to Covid restrictions (recorded and online), the number of pupils engaging dropped significantly.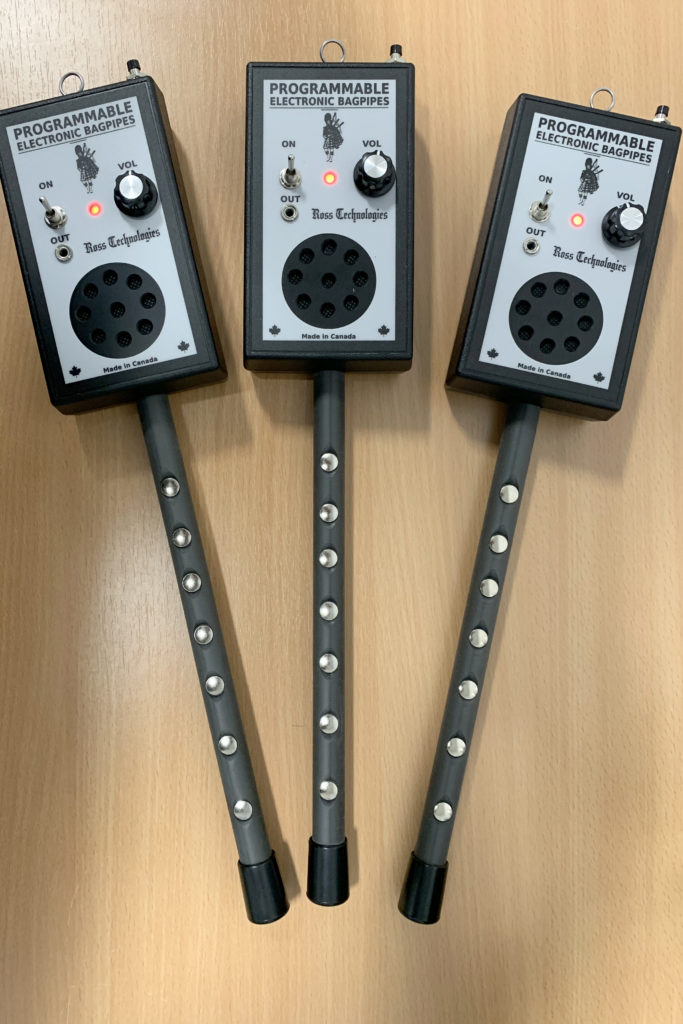 Funding was sought to contribute towards the cost of electronic chanters in order that face-to-face tuition can be resumed. These chanters meet current Covid guidelines for instrumental tuition within school. The Trust was delighted to fund this application in December 2020.
---
Project Trust
Project Trust empowers young people to be confident, effective, creative, independent and resilient through a challenging volunteering experience overseas. It provides all Volunteers with training and support before, during and after their time overseas, to maximise both the educational value of their experience and the positive impact they have in their projects and host communities.
The Trust has been delighted to make financial contributions to students wishing to participate in Gap Year opportunities with Project Trust.
Several students applied for and were granted awards for 2019-2020. Due to the Coronavirus pandemic, their time away was cut short but, as you will see from the accounts below, Eva & Hector still had the most amazing experiences.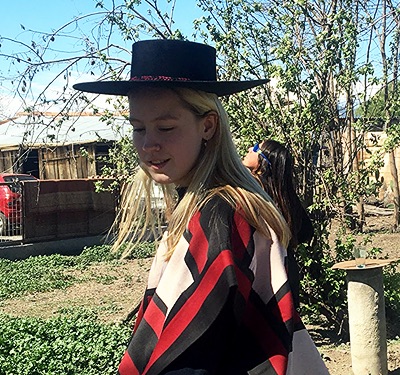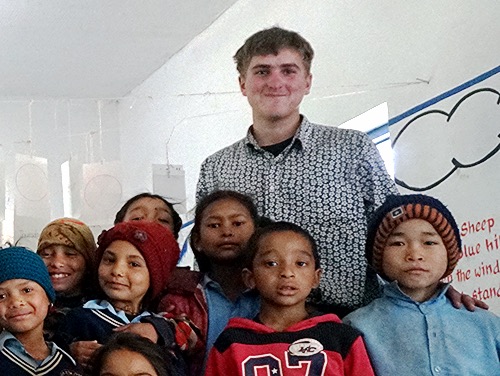 Hector Friend spent his year in a small village in Nepal, teaching English and occasionally computers to primary school age children – read about his time here: Hector's Year Teaching in Nepal
In recent years students have taught maths and science in Guyana, taught English in a school on a Japanese island and in Chile.
---
Together in Sport Rwanda
In 2018 four JGHS students took part in a volunteering opportunity with Together in Sport Rwanda, a youth exchange that provides an invaluable opportunity to experience the diversity and complexity of another culture
The purpose of this trip was a cultural exchange with Faith and Hope primary school in the Bugasera region. They worked closely with students aged 5-11 from disadvantaged backgrounds: working within the school engaging in a number of activities and tasks such as decorating classrooms, teaching physical education and games, along with a qualified PE Instructor from Inveralmond High School.
---
Crazy Tie Competition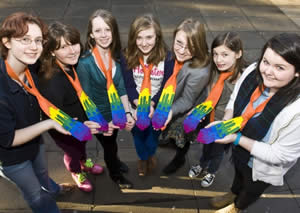 In 2011 the Trust funded a competition amongst the pupils to design a crazy tie in memory of a much-loved history teacher, Mr Caddell, who had died very suddenly in the summer.The winning design featured skylines from Edinburgh, USA, India & Thailand. Proceeds from sales of the tie went to Chest, Heart & Stroke Scotland.
---
Physics Podcasts

The Trust continues to fund small projects for JGHS students with the most recent award in 2009 funding the production of Physics podcasts for Scottish schools in collaboration with Edinburgh University.
In the financial year 2005/06, the Trust made 5 small grants awards:
---
Battle of the Bands!

£250 was awarded for the transportation of the fans of 'Danny Cockroach' – The James Gillespie's High School rock band, to support their friends in the finals of the 'Battle of the Bands' in Leeds. The money was used to pay for a coach and driver and 35 fans and had a great time! The band did not win the competition but certainly performed better for the support!
---
Eco- Bike!

£150 was awarded to pay for the parts to construct an electricity generating bicycle, as part of the alternative energy project within the school. The bike will be use to demonstrate the creation of alternative electricity supplies, generated by human energy. The bike will be used at open days and within different departments of the school.
---
UK Maths Challenges – Upper & Lower School

Two awards of £210 and £100 were made to the Upper and Lower schools to pay for the entry fees for contestants to take part in the UK Maths Challenges run from Leeds University.
---
Software programme

£100 was awarded for the purchase of a software disc, 'People In Need', which gives access to fundraising information to pupils, whose families are on Family Income Support and will allow them to research, for themselves, possible sources of additional finance for residential or school trips.
---
CD Demo support

£200 was awarded to the members of the rock band 'Twisted Willy' to support the funding of their first recording on CD. They hope this will help them show their work and could be used to launch a career in the music business!
---
Olympic Speed biking!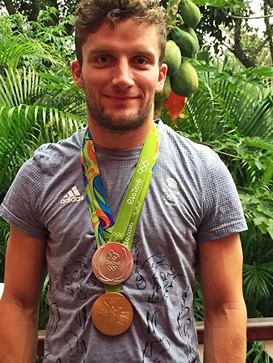 £250 was awarded to Callum Skinner, who competes in track cycling at a National level. The award will pay for travel to his training weekends and competitions and for various pieces of equipment for his bike. He hopes his success will lead him to the Olympics! Good luck from the Trust, Callum!
See the update on this award on our News & Updates page …
---
Theatre Production

A grant of £200 awarded to Zoe Barker, to assist production costs in a show entitled "Into the Woods" presented by The Melodramatics. Zoe comments on her experience:
"… this helped me to gain confidence in a career in musical theatre. As I was the youngest actor in the company I was given lots of advice and tips on how to perform on stage. I was also fortunate enough to work with some former professional singers… The experience which 'Into the Woods' gave me will hopefully help me in pursuing a career in musical theatre and I hope to be invited for an audition at four drama schools down in London in April of 2009."
---
Download the application form and guidelines as a Word document
Download the application form and guidelines as a PDF document
---