After a gap of several years, Mr Macdonald, headteacher of James Gillespie's High School has reinstated the old tradition of celebrating Founder's Day. This year the event was attended by all first year pupils and the members of James Gillespie's Trust were invited as special guests. The theme for this year's Founder's Day was "The Year of the Young Person".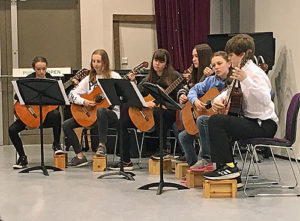 We were entertained by a classical guitar group, and Sorcha played a piece on the clarsach. In keeping with the reason for the event Mr Macdonald spoke about James Gillespie, setting him in the context of the times in which he lived. Because the tobacco he imported for his snuff manufacture came from Virginia, USA, his trade was associated with slavery, as were so many businesses of that time. But, with no heirs for his substantial estate, when he died he left a very generous sum of money to fund a hospital and also a school for boys aged six to twelve.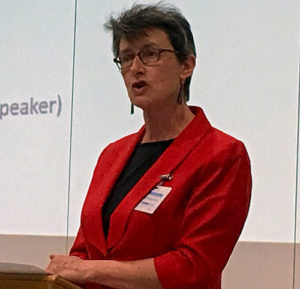 Guest speaker Ann Henderson, former pupil of James Gillespie's, chair of James Gillespie's Trust and Rector of Edinburgh University, spoke about her experiences growing up in Edinburgh and the importance of treating everyone with kindness and respect. At a time when there is often a marked lack of kindness and compassion in the world, this topic was particularly appropriate and well received.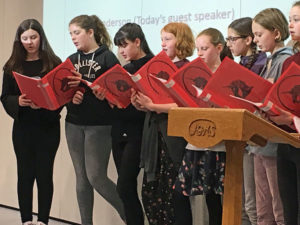 But Founder's Day wouldn't be complete without a rendition of the old school song, a piece of music that I'm quite sure many of you will remember! The S1 choir certainly did us proud! It was a lovely event and, as Mr Macdonald says, we can learn so much from the past and it's lovely to keep old traditions alive.