For many years the marble bust of James Gillespie looked down on pupils at the school but, at some point when the new school was being built, James Gillespie lost his home and his viewpoint.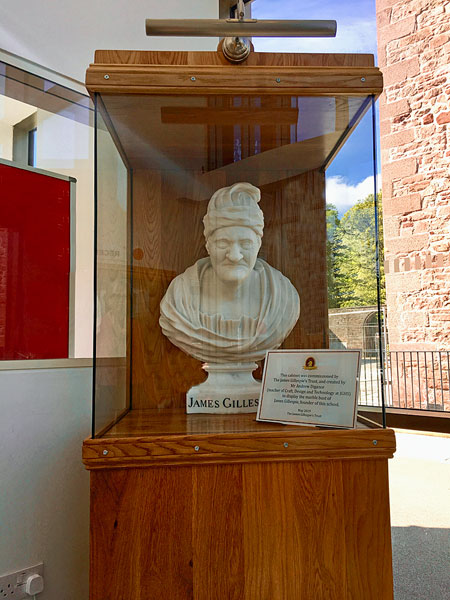 Keen to restore him to his former position, James Gillespie's Trust commissioned Mr Andrew Digance, teacher of Design and Technology at James Gillespie's High School, to create a cabinet to display the bust.
And we are delighted with the result! Crafted from American Oak and with a glass casing to protect the bust of James Gillespie, the cabinet also has lighting to highlight it. It is sited in the reception area of the school. Thanks to Andrew for such a beautiful piece of work, worthy of the founder of James Gillespie's High School!