After the new school was complete, the Trust thought it would be good to have plaques installed at various points to help to explain why the buildings have the special names that they have. Sixth year pupils had been asked to suggest names for each of the buildings based on people with characteristics they admired, and these were their choices: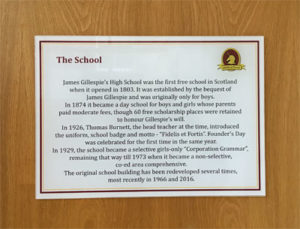 Malala Yousafzai for the Main Teaching Block
Eric Liddell for the Sports Building
Muriel Spark for the Expressive Arts building
In addition, we commissioned plaques for the Alison Laidlaw Memorial Garden, Bruntsfield House, James Gillespie and the school itself.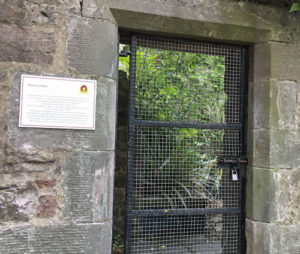 Now, if you walk round the school campus, the plaques will help you to understand a little better why the buildings have these names.