After four years when the new school was under construction, we were delighted to be able to hold another Open Afternoon for the alumni. We had old photos, school mgazines, index cards, report cards and other documentation, samples of needlework and much else on display for everyone to see.
Janis Croll, former Depute Head Teacher, led some tours of the new school buildings, aided by some very knowledgeable and charming S6 pupils. And a number of alumni took the opportunity to buy a copy, or indeed another copy, of John MacLeod's excellent book, "Faithful and Brave: A Celebration of James Gillespie's High School".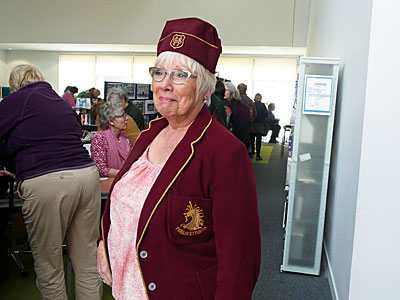 Some members of the Parent Council provided tea, coffee and home baking in Brodie's cafe, giving everyone the chance to have a good catch-up with old school friends. And of course the afternoon wasn't complete until the school uniform had been tried on! They arrived early and left at the end of the afternoon very reluctantly – the sign of a good afternoon!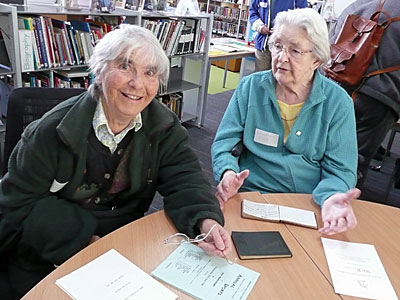 "It was a real privilege to look at old school photos, report cards andmagazines, to be shown round the new school and its wonderful facilities by a most helpful present pupil and to have an opportunity to chat with friends over a cup of tea. My friends and I felt we had not had such an enjoyable time for many a long day."